Seed Central is a public-private partnership.
Its purpose is to energize the seed and agbiotech industry cluster surrounding UC Davis and to contribute to the economic development in the region and beyond.

Seed Central facilitates communication & research collaboration between the seed and agbiotech industry and UC Davis in order to bring science to market faster.

UC Davis is a world leader in seed, plant and agricultural sciences. Some 100 seed and seed-related companies are located near UC Davis and benefit greatly from its proximity, but the influence of UC Davis extends throughout the USA and far beyond.

Established in 2010, Seed Central is an initiative of the Seed Biotechnology Center at UC Davis and SeedQuest, joined by a growing number of companies and organizations in the global seed and food industry.

Read the article about Seed Central in CSA News, official magazine for members of the American Society of Agronomy, Crop Science Society of America, and Soil Science Society of America.
bring science to market faster to strengthen university and industry,


facilitate research collaboration and IP
& technology transfer,


attract innovative companies to the region,


get talented individuals to view UC Davis as a great place for advanced degrees and the Seed Central region as a prime location for exciting careers,


strengthen for all participants the benefits of operating within a dynamic and innovative industry cluster,


ensure that the region retains its preeminence in the rapidly growing field of competing seed and agbiotech hubs.
Attend the next Seed Central events

......

Thursday, December 14
---
Open to all
Registration opens early December
Seed Central & Food Central FORUM
Networking event with featured speakers
FEATURED SPONSOR

4:30 - 6:00 Networking
at 5:00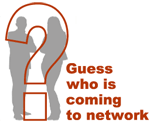 6:00 - 7:00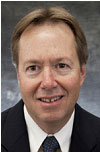 David Slaughter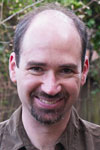 Julin Maloof
Featured speakers
David Slaughter, Professor, College of Engineering, UC Davis
Julin Maloof, Professor, College of Biological Sciences, UC Davis
Topic: The SmartFarm project
SmartFarm will take an integrated systems approach to develop superior plants, smart machines, more efficient farming methods for crops and animals alike, and a highly trained workforce that together will provide a path toward food security in the year 2050 and beyond. To achieve progress that is meaningful to farmers, ranchers and the public at large, plant and animal science research must be conducted at a sufficient scale and under actual farming conditions in addition to the laboratory. SmartFarm will work to develop technological, knowledge-based solutions that allow an intimate understanding of plants and animals at the individual level in order to create novel highly intensive food production systems for urban environments and optimize on-farm management and resource utilization, and maximize productivity in harmony with our diverse, natural environment.