Seed Central is a public-private partnership.
Its purpose is to energize the seed and agbiotech industry cluster surrounding UC Davis and to contribute to the economic development in the region and beyond.

Seed Central facilitates communication & research collaboration between the seed and agbiotech industry and UC Davis in order to bring science to market faster.

UC Davis is a world leader in seed, plant and agricultural sciences. Some 100 seed and seed-related companies are located near UC Davis and benefit greatly from its proximity, but the influence of UC Davis extends throughout the USA and far beyond.

Established in 2010, Seed Central is an initiative of the Seed Biotechnology Center at UC Davis and SeedQuest, joined by a growing number of companies and organizations in the global seed and food industry.

Read the article about Seed Central in CSA News, official magazine for members of the American Society of Agronomy, Crop Science Society of America, and Soil Science Society of America.
bring science to market faster to strengthen university and industry,


facilitate research collaboration and IP
& technology transfer,


attract innovative companies to the region,


get talented individuals to view UC Davis as a great place for advanced degrees and the Seed Central region as a prime location for exciting careers,


strengthen for all participants the benefits of operating within a dynamic and innovative industry cluster,


ensure that the region retains its preeminence in the rapidly growing field of competing seed and agbiotech hubs.
Attend the next Seed Central events

......

Thursday, October 27
---
Special Seed Central
& Food Central
FORUM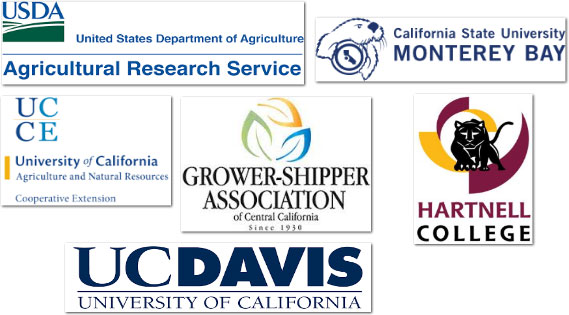 We have invited:
USDA ARS researchers based in Salinas,
UC Cooperative Extension specialists and Farm Advisors based in Salinas,
UC Davis scientists based in Salinas,
members of the Grower-Shipper Association of Central California,
Hartnell College professors, administrators and students, and
California State University Monterey Bay professors, administrators and students
UC Davis CA&ES Aggie Ambassadors
to get to know each other better and to meet the Seed Central members and all others who attend our networking events.

Each entity will get 5 minutes to present itself. Then, 90 minutes of networking with buffet lunch, in a setting conducive to mixing and meeting as many people as possible.

Helene Dillard, Dean of UC Davis College of Agricultural & Environmental Resources, will attend the event.